Street Map To Posada Mi Casa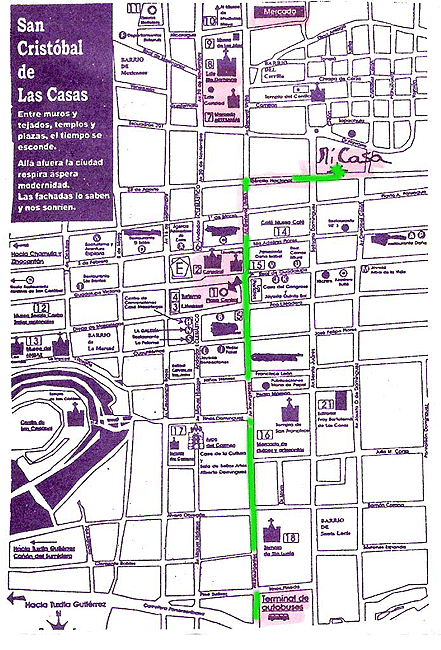 The Adress to your house at Posada Mi Casa is :
Ejercito Nacional 14, Barrio del Cerrillo, San Cristobal de las Casas, Chiapas.
Check out the map and you´ll C how close the main square and the market R, which by the way are both so kool!!!